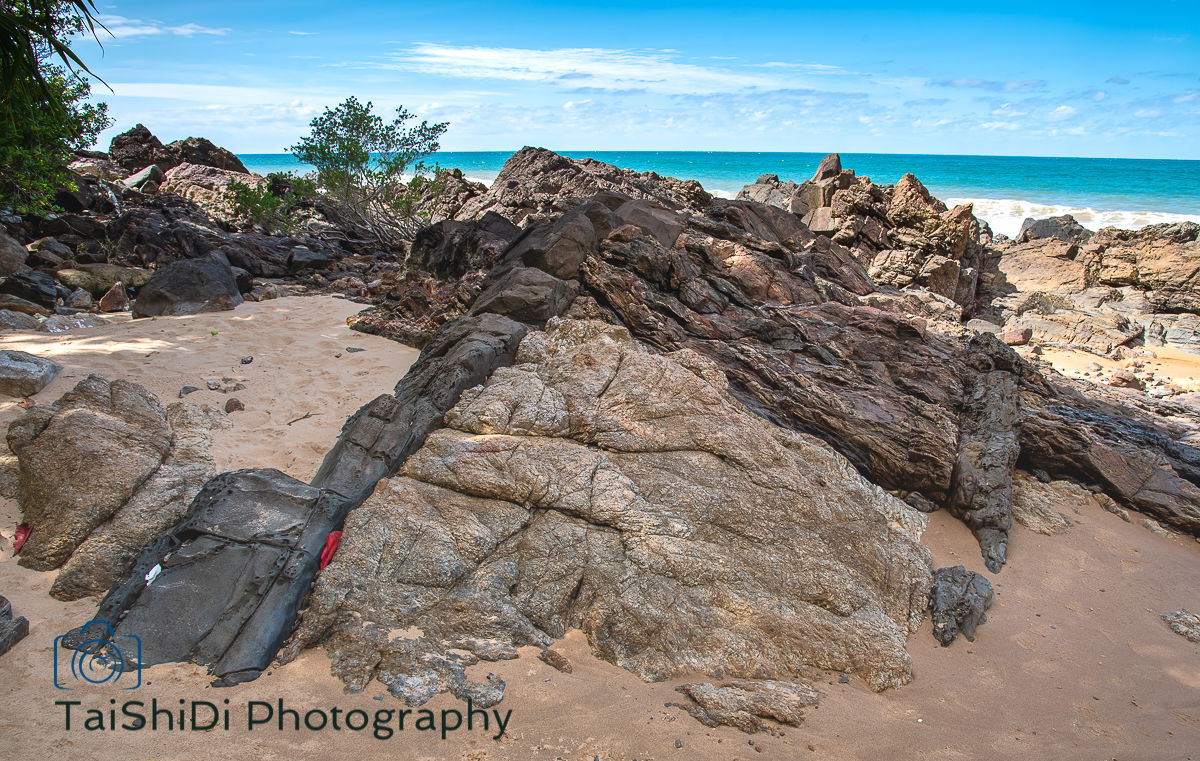 Shoreline outcrop of banded gneiss with Tam O'Shanter granite and basalt dykes (Clump Point Basalts?). Mission Beach Granite Complex. Bingil Bay, N Queensland.
---
John Hussey is the name behind TaiShiDi Photography. A Geologist for many years involved in the search for Oil & Gas, water and other commodities around the world. From the Norwegian Arctic to the southern tip of Africa, from the Americas to the Orient and Oceania and many stations in between, he is now settled in the beautiful Mission Beach (Garners Beach) area of Tropical North Queensland, Australia rekindling and pursuing his passion for photography.
The Sports Portfolio and Gallery are regularly added to, so please do revisit from time to time and contact me should any photographs be of interest.
Digital images are available. Please email me your requirement and whether you need in high resolution for a print or lower resolution for social media. High resolution digital files are at 300dpi (typically, they will be around 4-5MB in size) while images at a lower resolution suitable for use on social media or a website are supplied at 72 dpi resolution (small file size of approx. 250-400kb).
---
All images Copyright © TaiShiDi Photography All rights reserved. No photograph may be copied, reproduced, distributed, or transmitted in any form or by any means, including photocopying, recording, or other electronic or mechanical methods, without the prior written permission from TaiShiDi Photography. You can not to reproduce, duplicate, copy, sell, or resell photographs associated with TaiShiDi Photography without express written permission by me."
---